SEC PROPOSES GIVING MORE INVESTORS ACCESS TO PRIVATE MARKETS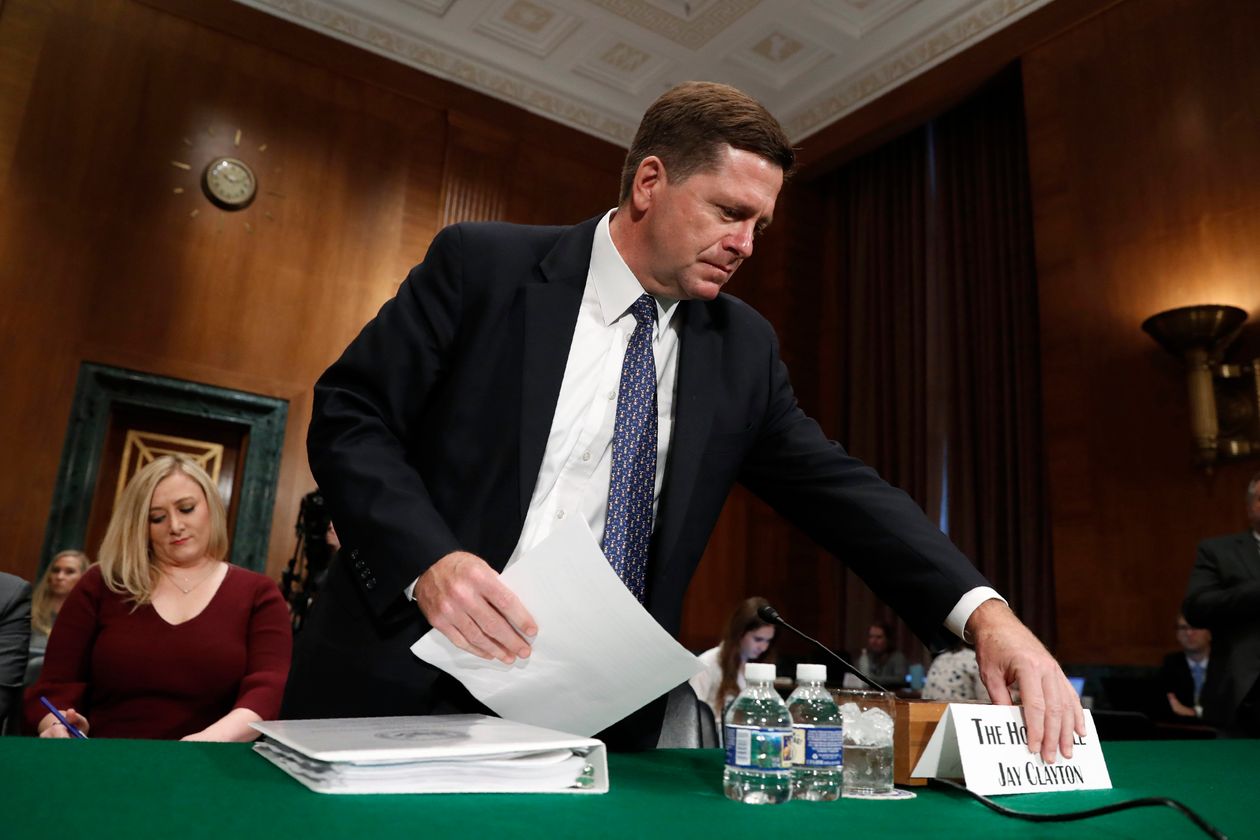 SEC PROPOSES GIVING MORE INVESTORS ACCESS TO PRIVATE MARKETS
Dec 20, 2019
New York, NY (
WSJ
) - More Americans would be able to reap the rewards of investing early in the next Uber Technologies Inc. or Facebook Inc. under a proposal advanced Wednesday by the Securities and Exchange Commission. They could also get more chances to lose their shirts.
The proposal would expand the number of people allowed to invest in private securities offerings, hedge funds and private-equity funds—vehicles that are more opaque and riskier than securities traded on closely regulated public exchanges.
Currently, people who may invest in those markets, known as accredited investors, must have the financial resources to withstand big losses: either $1 million in net assets, not counting their home, or at least $200,000 in annual income.
The SEC proposal, which was approved by a vote of 3-2, would allow investors with certain qualifications, such as an entry-level stockbroker's license, to sidestep the income and wealth thresholds.
Proponents, including SEC Chairman Jay Clayton, say that many people who don't meet the financial qualifications for accredited-investor status are nevertheless knowledgeable enough to participate in private markets, where startups like Uber have grown into multibillion-dollar companies before offering to sell their shares to the public.
"Our current definition includes investors that spend their days cruising around in a Ferrari that Daddy paid for," SEC Commissioner Hester Peirce said. "Yet it excludes investors who spend their days earning money and their weekends and nights figuring out how to invest it."
The proposal goes to the heart of the SEC's Depression-era mandate to protect Main Street investors from the vagaries of financial markets. While Republican-appointed commissioners like Ms. Peirce and Mr. Clayton want to expand individual choice, those picked by Democrats object that the proposal would expose many Americans, including retirees, to undue risks.
"The issue is balancing investor protection with the more ideological notion that people should be able to put their capital where they want to," said Elisabeth de Fontenay, a law professor at Duke University.
Under the proposal advanced on Wednesday, current income and wealth requirements would remain unadjusted for inflation, making it likely that more households would qualify as accredited investors over time. The number of households who meet the current definition rose to 16 million in 2019 from 1.31 million in 1983.
Read more on WSJ...
About Capital Engine
™
Capital Engine™ is a financial technology company, providing investment professionals and advisors (1031 Exchanges, Broker Dealers, Family Offices, Wealth Managers, Incubators, Accelerators, RIAs, GP/LPs and non-traded REITs) with customized SaaS solutions to power private label capital markets platforms, with a strong focus on investor management services.
Capital Engine's software helps leverage the opportunity to better originate and showcase a diverse selection of private investment deals and offer these to investors (HNW, UHNW and Family Office) i.e. a deal's potential viability can be better assessed, market appetite determined and transaction promptly closed.
Strategic Partnership Model
Our business model is to partner with industry experts in real estate, venture capital, healthcare, renewable energy, cannabis, impact funding and philanthropy, in setting up online platforms, marketplaces and trading exchanges using our software.
For more info or to request an
online demo