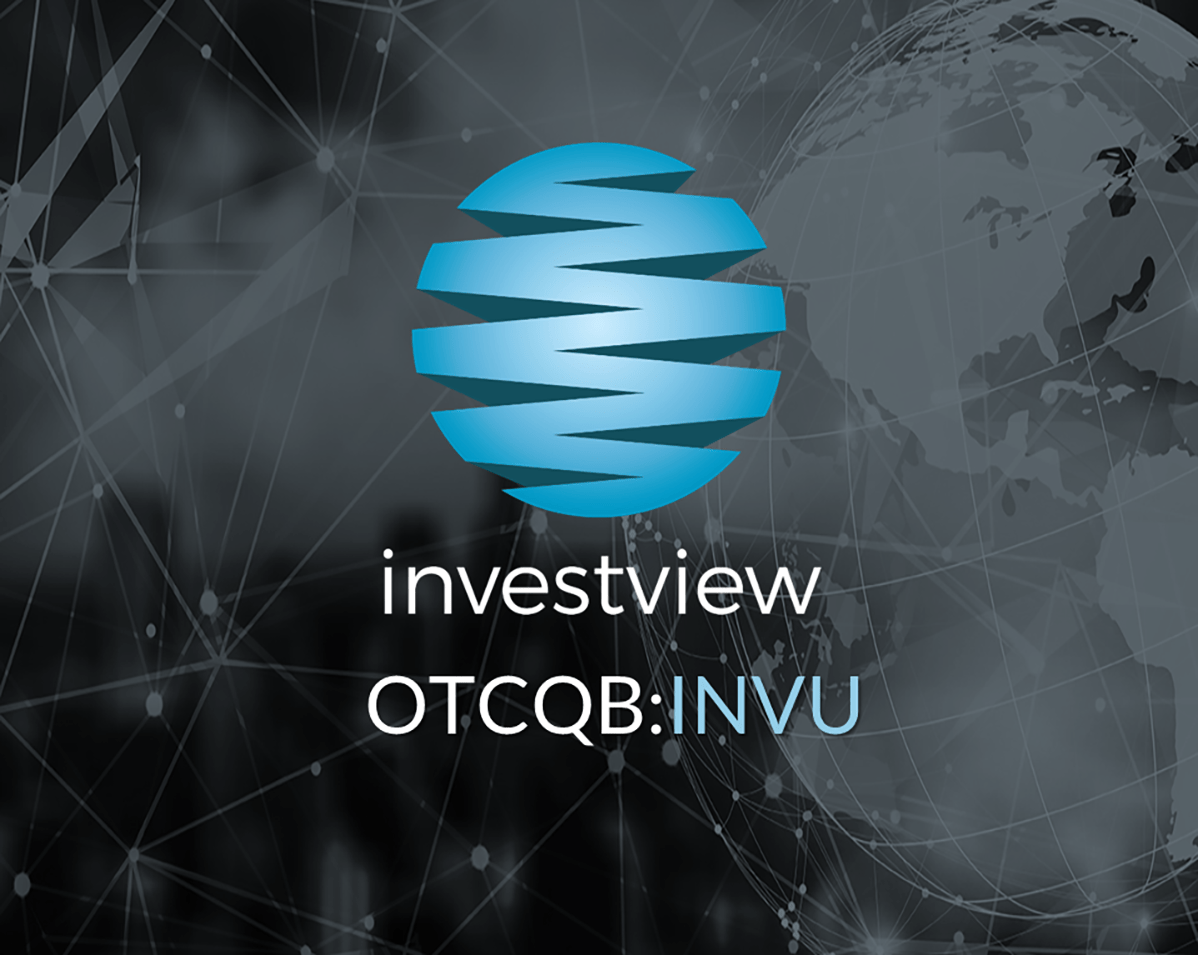 Nature of Business
Investview, Inc. (OTCQB: INVU), a diversified financial technology company that through its subsidiaries and global distribution network provides financial technology, education tools, content, research, and management of digital asset technologies with a focus on Bitcoin mining and the new generation of digital assets. We are driving the decentralization of finance and education through a commitment to blockchain technologies.
Our portfolio of wholly owned subsidiaries operates in the financial technology (FINTECH) sector, leveraging the latest innovations in technology for financial education, services, and interactive tools. Our subsidiaries focus on delivering products that serve individuals around the world. From personal money management to advancements in blockchain technologies, our companies are forging a path for individuals to take advantage of financial and technical innovations. Each of our subsidiaries are designed to work in tandem with one another generating a worldwide presence.
Our largest subsidiary is iGenius, LLC (formerly Kuvera LLC), which delivers financial education, technology, and research to individuals through a subscription-based model. iGenius, LLC provides research, education, and investment tools designed to assist the self-directed investor in successfully navigating the financial markets.
These services include research, trade alerts, and live trading rooms that include instruction in equities, options, FOREX, ETFs, binary options, crowdfunding and cryptocurrency sector education. In addition to trading tools and research, we also offer full education and software applications to assist the individual in debt reduction, increased savings, budgeting, and proper tax management.
Each product subscription includes a core set of trading tools/research along with the personal finance management suite to provide an individual with complete access to the information necessary to cultivate and manage his or her financial situation.
iGenius Global, LTD is our Northern Ireland entity owned by iGenius LLC that handles international distribution. Kuvera France S.A.S. is our entity in France has been closed.
S.A.F.E. Management, LLC is a Registered Investment Adviser and Commodity Trading Adviser that has been established to deliver automated trading strategies to individuals who find they lack the time to trade for themselves. SAFE is committed to bringing innovative trade methodologies, strategies and algorithms for all worldwide financial markets.
SAFETek, LLC operates in the high-speed processing computing space and utilizes net generation processing technologies to focus on artificial intelligence, data mining and blockchain technologies. SAFETek, LLC's processing operation can be used for any of the following intense processing activities: protein folding, CGI rendering, Game Streaming, Machine & Deep Learning, Mining, Independent Financial Verification, and general high-speed computing.
Key trending markets for Data Computation include Internet of Things, Smart Homes, smart cities, smart devices, Artificial Intelligence, blockchain technology, Virtual Reality, 3D animation, and health technology data to name a few.
Apex Tek, LLC was the entity responsible for sales of the APEX program. Launched in September 2019, the APEX product pack included hardware, firmware, software and insurance that was purchased and then leased to SAFETek LLC. We have currently ceased selling the APEX package and bought back all leases associated with the business.
United Games, LLC, United League, LLC, Investment Tools & Training, LLC, and iGenius Global LTD have had no operations and will be restructured or eliminated completely as we continue to streamline operations.
History
Investview, Inc. ("we", "our", the "Company") was incorporated on January 30, 1946, under the laws of the state of Utah as the Uintah Mountain Copper Mining Company. In January 2005 the Company changed domicile to Nevada, and changed its name to Voxpath Holding, Inc.
In September of 2006 the Company merged The Retirement Solution Inc. through a Share Purchase Agreement into Voxpath Holdings, Inc. and then changed its name to TheRetirementSolution.Com, Inc. In October 2008 the Company changed its name to Global Investor Services, Inc., before changing its name to Investview, Inc., on March 27, 2012.
On March 31, 2017, we entered into a Contribution Agreement with the members of Wealth Generators, LLC, a limited liability company ("Wealth Generators"), pursuant to which the Wealth Generators members agreed to contribute 100% of the outstanding securities of Wealth Generators in exchange for an aggregate of 1,358,670,942 shares of our common stock.
The closing of the Contribution Agreement was effective April 1, 2017, and Wealth Generators became our wholly owned subsidiary and the former members of Wealth Generators became our stockholders and control the majority of our outstanding common stock.
On June 6, 2017, we entered into an Acquisition Agreement with Market Trend Strategies, LLC, a company whose members are also former members of our management. Under the Acquisition Agreement, we spun-off our operations that existed prior to the merger with Wealth Generators and sold the intangible assets used in those pre-merger operations in exchange for Market Trend Strategies' assumption of $419,139 in pre-merger liabilities.
On February 28, 2018, we filed a name change for Wealth Generators, LLC to Kuvera, LLC ("Kuvera") and on May 7, 2018 we established WealthGen Global, LLC as a Utah limited liability company and a wholly owned subsidiary of Investview, Inc.
On July 20, 2018, we entered into a Purchase Agreement with United Games Marketing LLC, a Utah limited liability company, to purchase its wholly owned subsidiaries United Games, LLC and United League, LLC for 50,000,000 shares of our common stock.
On November 12, 2018, we established Kuvera France, S.A.S. to handle sales of our financial education and research in the European Union.
On December 30, 2018, our wholly owned subsidiary S.A.F.E. Management, LLC received its registration and disclosure approval from the National Futures Association. S.A.F.E. Management, LLC is now a New Jersey State Registered Investment Adviser, Commodities Trading Advisor, Commodity Pool Operator, and approved for over the counter FOREX advisory services.
On January 17, 2019, we renamed our non-operating wholly owned subsidiary WealthGen Global, LLC to SafeTek, LLC, a Utah Limited Liability Company.
On March 26, 2019, we established Kuvera (N.I.) LTD, a Northern Ireland entity as a wholly owned subsidiary of Kuvera, LLC, however, to date the subsidiary has had no operations.
Effective July 22, 2019, we renamed our non-operating wholly owned subsidiary Razor Data, LLC to APEX Tek, LLC, a Utah Limited Liability Company.
On January 11, 2021, we filed a name change for Kuvera, LLC to iGenius, LLC ("iGenius") and on February 2, 2021, we filed a name change for Kuvera (N.I.) Limited to iGenius Global LTD.