COVENTURE CAP AND CAPITAL ENGINE™ PARTNERSHIP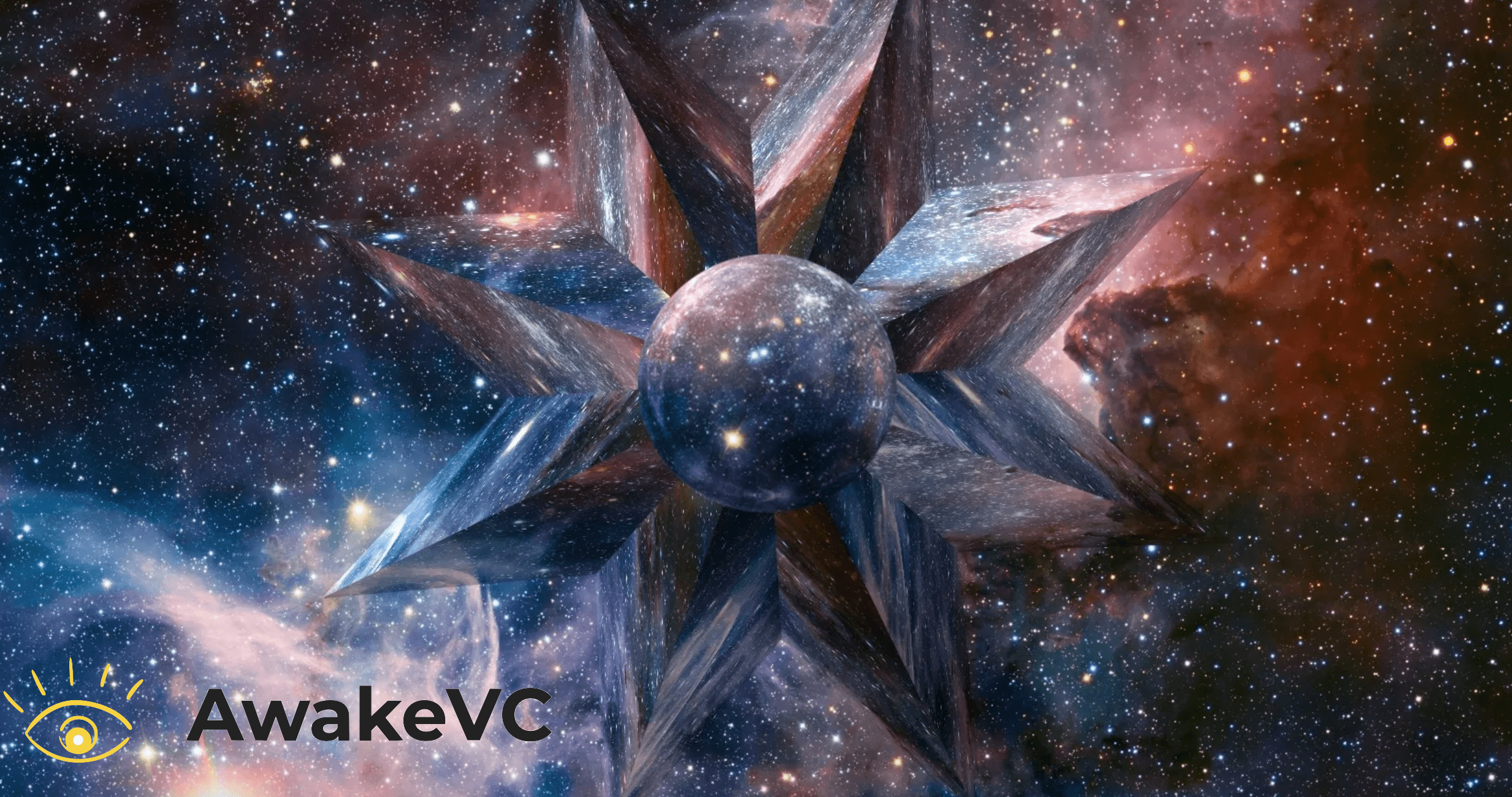 COVENTURE CAP AND CAPITAL ENGINE™ PARTNERSHIP
Dec 10, 2019
If you are following along,
Awake VC
is building an interconnected marketplace of marketplaces. In a more concrete, or perhaps even more abstract sense, Awake is manifesting several protocols on a Universal Ledger. More on this as we unfold our ecosystem in 2020.
In the mean time, making markets need two things. Capital is the obvious part. The highest end markets require the highest class of assets available to trade.
As we also discussed before, while AwakeVC is a PE firm, we are beginning to invest in early stage companies that are building tech-enabled marketplaces, or are enabling marketplaces using technology.
CoVentureCap
is our platform for co-investments.
CoVentureCap is itself a marketplace platform. A new type of AngelCo, we're powering this with blockchain and AI, as well as a fully regulated stack complying with the SEC, under their jurisdiction in the United States.
Capital Markets 2.0
AwakeVC itself came out of a family office.
Having created wealth in one industry, how does one preserve and grow it in meaningful ways? How does one enable all similar industries, ones that are essentially global marketplaces?
One creates a capital market to bring in other family offices, PE and VC types, as well as HNIs to co-invest in our deal flow. And the basic premise of CoVentureCap was established in the oldest model in the book – a liquidity exchange, powered by likeminded entrepreneurs and financiers, building for the future, populating the exchange with highest quality assets.
Digital Securitization and AI
We hardly need get into the one, what with Software Eating the World. That capital markets are stuck in the past is not news, but that digital is already here just not evenly distributed may be.
CoVentureCap thesis requires a fully automated platform that issues template digital securities, fully approved by the SEC, so that hundreds of variations can be well understood via the associated smart contract code.
The AI layer is built off of this, of course. Blockchain also hardly need mentioning.
Portfolio Risk Mitigation
Very large numbers of assets create broad diversification.
Digital AI-assisted analytics allow for deep understanding of portfolio risk and future behavior. The core of CoVentureCap is this layer of artificial intelligence.
There is no other way to do large scale risk management, particularly in the coming era of what Awake is calling resecuritization.
Investment Banking, Wealth Management, Funds Management
How is a human being supposed to manage vast numbers of variables and combinatorially expansive numbers of permutations and combinations of ways in which to design portfolios for various needs?
The future being digital is also making this easy, for the human being does not disappear, but becomes enhanced.
Enhanced Financial Advisors will be enabled by Assistive AI, making it easier to design retirement nests for everyone. Or to finance a business in the best possible way.
Or indeed, to structure venture financing in new and innovative ways, which ultimately benefit the entrepreneurs, and the broader ecosystem.
Welcome to Neo Investment Banking, Neo Wealth Management, and Neo Funds Management. This last one, well CoVentureCap is a prime example of a Neo Funds Management platform for venture financiers.
The Platform for Capital Markets 2.0
So what is behind these facades? All the functions of investment banking, wealth management, as well as funds management form the trifecta of money.
Creation, preservation, and growth.
On a single platform, powered by an integrated marketplace that can settle in real time, under whatever jurisdiction the transactions operate in. With near zero transaction fees, with varying value-added fees depending on the value-added service. Global, cross-assets, secure, and 24/7 like the forex markets.
Such is the future of all capital markets. We're building CoVentureCap to be the most useful venture development platform for everyone to build on. For we all build on top of each other, and add value to each other.
Capital Engine™ Powering Online Capital Markets
So this is why we are investing in a startup called Capital Engine™.
CoVentureCap being a next generation marketplace for value-added service providers such as venture developers, angels and VCs, lawyers, and entrepreneurs, it needs a strong engine that would power the transactional side of the business.
Enter Capital Engine, designed and built as though we designed and built it ourselves. It not only powers the CoVentureCap platform, but many others are building new venture ecosystems, and Capital Engine makes that a cloud-ready process.
We're using Capital Engine, and so we're socializing the platform.
The Future is for Everyone!