Regulatory and Compliance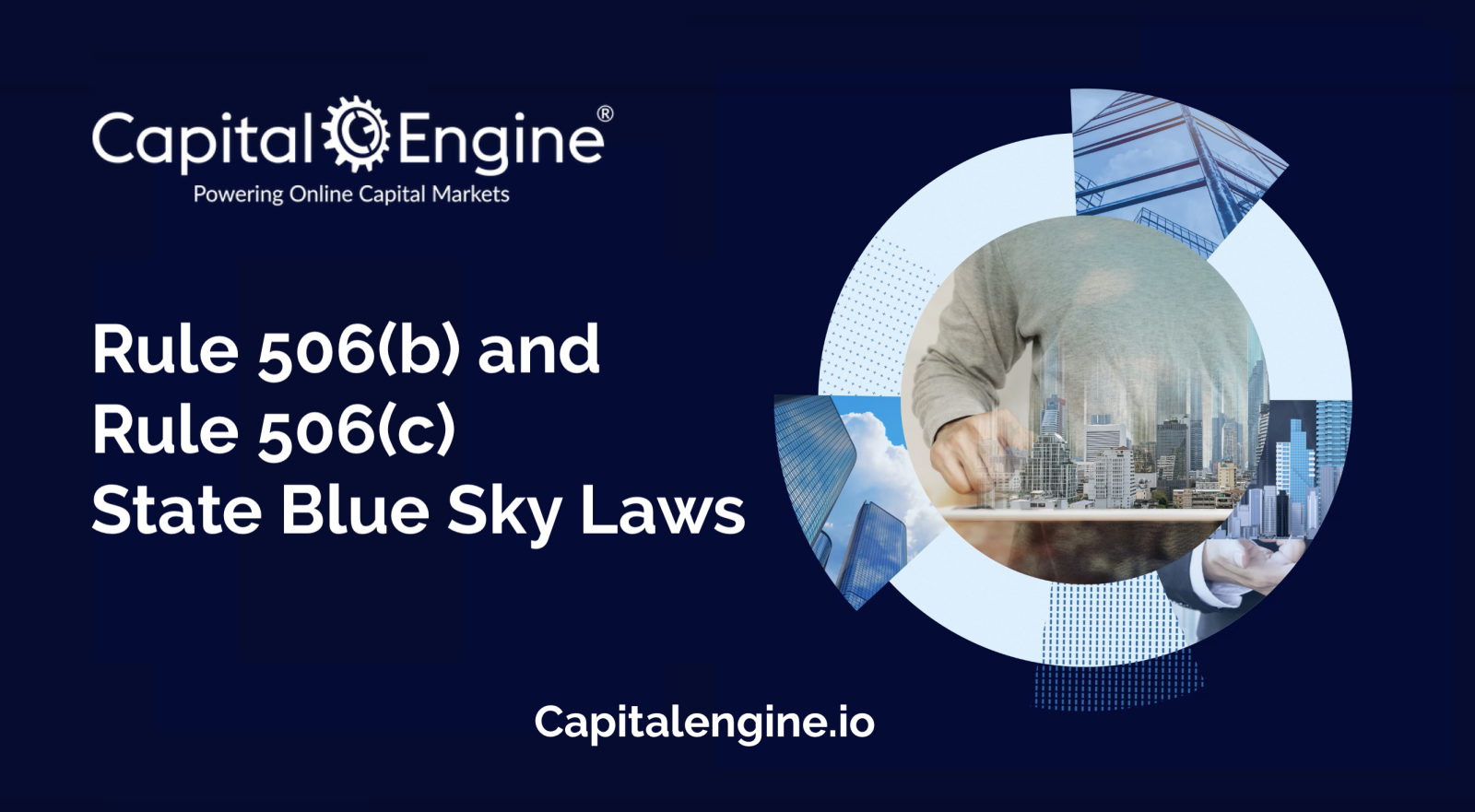 SEC Rule 506(b) and Rule 506(c) State Blue Sky Laws
Jul 26, 2023
While the Securities and Exchange Commission (the "SEC") regulates and enforces the federal securities laws, each state has its own securities regulator who enforces what is known as "blue sky" laws.
If a company is selling securities, it must comply with both federal regulations and state securities laws and regulations in the states where securities are offered and sold.
Under the Securities Act of 1933 (the "Securities Act"), if a company's offering qualifies for certain exemptions from SEC registration, that offering is not required to be registered or qualified by state securities regulators.
Even if the offering is made under one of those exemptions, the states still have the authority to investigate and bring enforcement actions for fraud, impose state notice filing requirements, and collect state fees.
The failure to file, or pay filing fees regarding, any such materials may cause state securities regulators to suspend the offer or sale of securities within their jurisdiction.
Prior to any securities offering, companies must comply with state securities regulators in the states in which they intend to offer or sell securities to ensure compliance with state law requirements.
The following table reflects which offerings are potentially subject to state registration or qualification under the Securities Act.
Securities Act Exemption / Under the Securities Act, is the offering potentially subject to state registration or qualification?
Section 4(a)(2) - Yes
Rule 506(b) - No
Rule 506(c) - No
Rule 504 - Yes
Regulation Crowdfunding - No
Regulation A - Tier 1 - Yes
Regulation A - Tier 2 - No
Rules 147 and 147A - Yes
Rule 701 - Yes
For the offerings that are potentially subject to state registration or qualification, each state's securities laws have their own separate registration requirements and exemptions to registration requirements. These laws vary from state to state.
Even if the offering is not subject to state registration or qualification, there may still be state notice filing requirements and fees.
About Capital Engine®
Capital Engine
®
provides forward-thinking organizations with efficient and scalable private capital and investor management solutions, for both traditional and digital assets.
Built for high-performance capital raising, our technology helps leverage the opportunity to better originate and showcase a diverse selection of private investment deals and offer these to investors i.e. a deal's potential viability can be better assessed, market appetite determined and transaction promptly closed.
Our clients include broker dealers, family offices, wealth managers, incubators, accelerators, social impact and real estate funds, in providing customized SaaS solutions to power private capital and alternative investment platforms, with a strong focus on investor management services.
Interested in raising capital
Request a Demo