What a DAO is and how it could change the future of business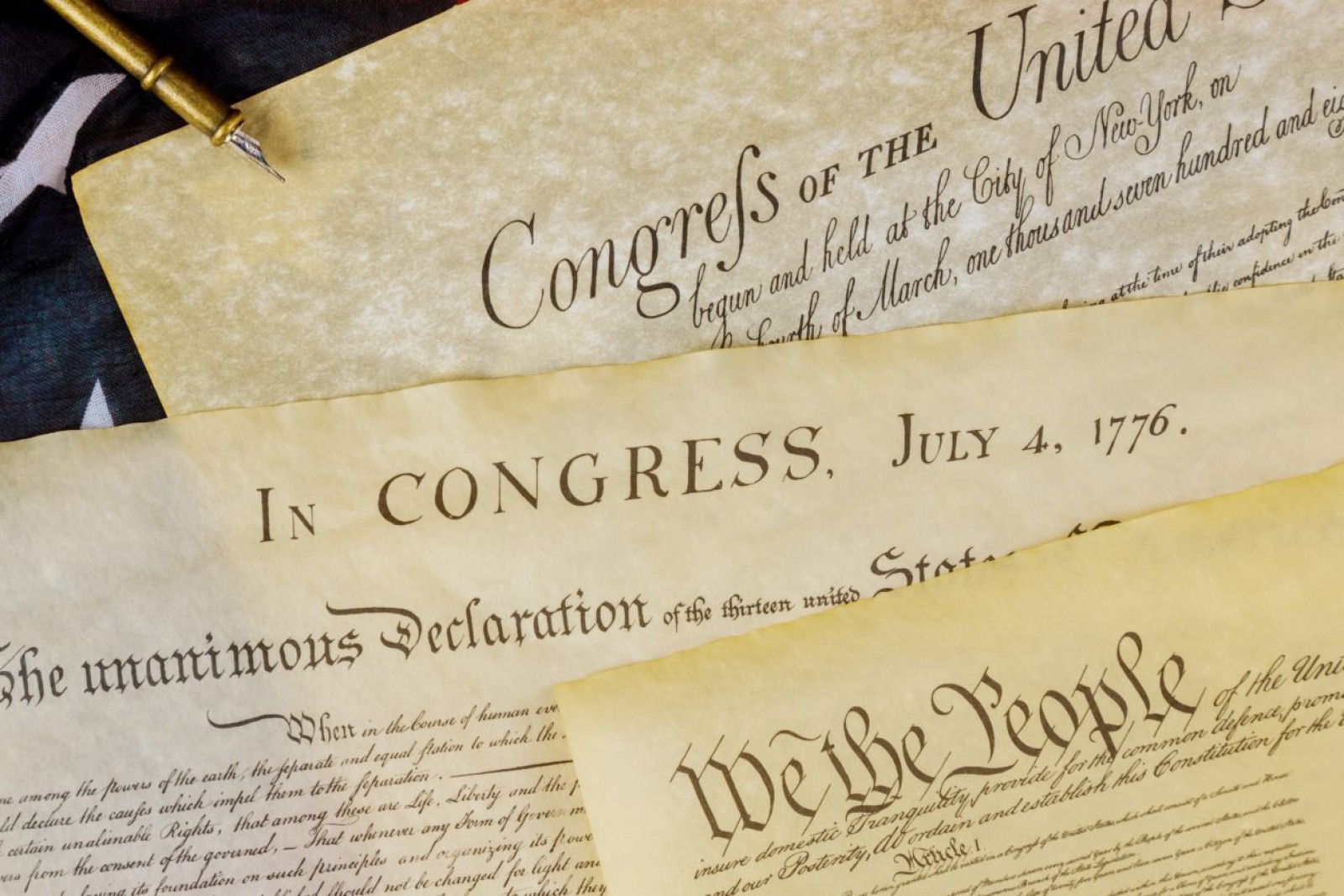 A DAO outbid a billionaire for an original copy of the U.S. constitution last year and nearly won
Feb 15, 2022
Tristan Bove | Fortune
A DAO, or decentralized autonomous organization, is a group of people who have entered into a contract with one another to reach a coordinated goal. It can be anything from collecting rare NFTs, to predicting stock market moves. And it usually exists to raise money for a specific purpose.
In one famous instance last year, ConstitutionDAO, made up of 17,000 people, put together more than $40 million to bid on an early copy of the U.S. Constitution. They were outbid by hedge fund billionaire Kenneth Griffin, but the move showed the strength of what a DAO could do.
A DAO distinguishes itself from traditional business arrangements in two big ways. First, DAOs are exclusively online, with members rarely if ever interacting with one another in real life. And second, they operate with rules and targets informed by blockchain technology, a permanent record of digital information that is not run or managed by any central authority, and acts as a ledger of digital transactions online.
Members of a DAO have a shared mission but do not have a leader who directs the group. Instead, decisions are made collectively, informed by the community rather than a single figurehead, hence the "decentralized" part.
DAOs can be involved in any kind of mission or endeavor. FlamingoDAO and PleasrDAO are groups of crypto investors who have teamed up to purchase and collect rare and expensive NFTs. Komorebi Collective is a DAO that finances women and LGBT crypto users. And Friends With Benefits is an online social club DAO with nearly 2,000 members that is turning into a blossoming media empire through its music discovery platform, startup incubator, and online crypto news publication.
Advocates for DAOs believe that they are the long-awaited replacement for centralized corporations. But critics have pointed out that there are many unknowns about the new trend and the implications behind being a part of one, warning that its unregulated nature could cause more harm than good.
Flat Hierarchies
DAOs are seemingly flat hierarchies, with no central leader or figurehead, relying on the entire community to make decisions instead. However, even though every DAO member has a say in how the organization is run and its direction, some have more say than others.
When someone becomes part of a DAO, the person buys into the group's specially made crypto tokens. The more tokens a member owns, the more votes they have to cast.
Even without a recognized leader, DAOs function with an understanding that all of its members will follow a specific set of rules. These rules are etched online as code, so if someone were to break them, then the group's funding can be locked and no member can access it. A DAO's rules could be as simple as ensuring that no decision is made without a majority vote, or that each member will commit to purchasing a certain amount of metaverse land for the DAO.
Each DAO's rules are inscribed on the blockchain in code form, in what is called a smart contract. These contracts are the backbone of any DAO, as it ensures that a group's pooled money will go only toward financing its mission.
Unknown territory
But not everyone is willing to jump on the DAO train just yet. As anyone who has gone further into the blockchain world than the occasional Bitcoin trade can tell you, it is a wild and unregulated place.
DeFi can make people very excited to join DAOs, but the field is still spotty and prone to scams. Online theft by hackers on blockchain amounted to $12 billion in 2021, according to a report by blockchain analytics company Elliptic. The DeFi world is still new enough that hackers can easily adjust code and steal huge amounts of money from unwitting users.
As for DAOs, the promise of a large pool of money remains their main incentive. One of the biggest early DAOs, known as The DAO, raised $150 million in Ethereum in 2016, one of the biggest crowdfunding projects ever. But amid coding hiccups and the unexpected massive influx of funds, the creators were unable to guard effectively against hackers, who broke into The DAO's smart contract and stole over $50 million from the group's accounts, walking away with a third of the DAO's money and the dreams of the 11,000 participants who had donated.
Celebrity crypto owners, such as Mark Cuban, have seen promise in DAOs. However, Cuban did stress in a tweet last May that DAOs had to be governed well to give any long-term benefit to their members. "The future of corporations could be very different as DAOs take on legacy businesses," he wrote. "Entrepreneurs that enable DAOs can make money. If the community excels at governance, everyone shares in the upside."
About Capital Engine®
Capital Engine® provides forward-thinking organizations with efficient and scalable private capital and investor management solutions, for both traditional and digital (tokenized) assets.
Our clients include broker dealers, family offices, wealth managers, incubators, accelerators, social impact and real estate funds, in providing customized SaaS solutions to power private capital and alternative investment platforms, with a strong focus on investor management services.
Capital Engine® provides a comprehensive, integrated suite of digital investment tools, back office technology and distribution platform to connect private capital with HNW individuals and family office capital.
Our software helps leverage the opportunity to better originate and showcase a diverse selection of private investment deals and offer these to investors i.e. a deal's potential viability can be better assessed, market appetite determined and transaction promptly closed.
Interested in raising capital
https://capitalengine.io/raise-capital
Interested in a demo
https://capitalengine.io/request-a-demo