Digital Payments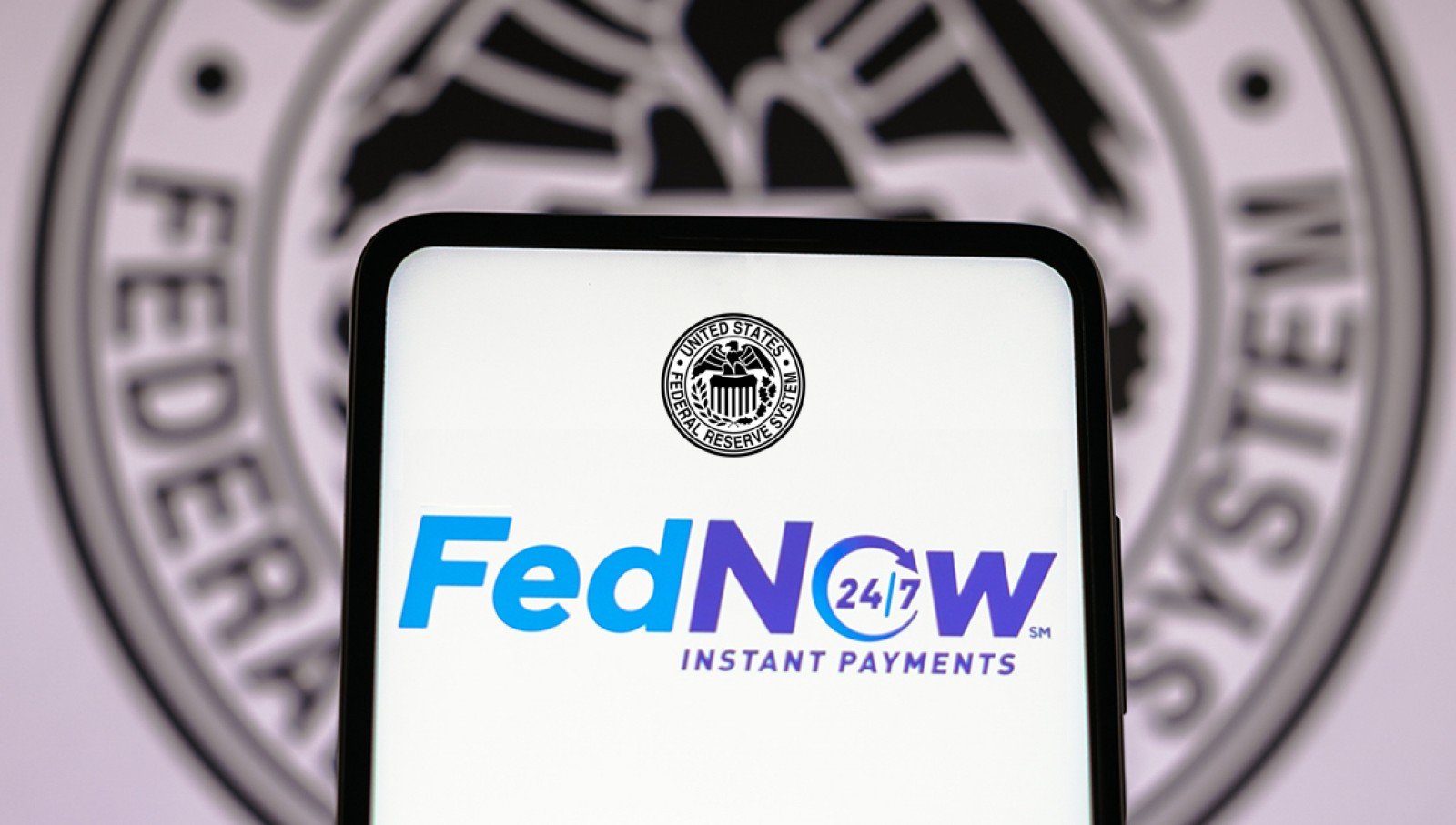 FedNow FAQs: The Fed's New Instant Payments System
May 22, 2023
FedNow will permit individuals and institutions to make payments around the clock daily, challenging private sector incumbents such as PayPal, Venmo and Square Cash.
The US Federal Reserve (the Fed) is set to overhaul the payments sector in the United States with the July launch of FedNow. This near-real-time clearing and settlement interbank payments system could challenge private sector incumbents such as PayPal, Venmo and Square Cash. The nationwide service is seen by some analysts as a government-backed initiative to stave off cryptocurrencies' continued disruption of the global payments sector.
FedNow will permit individuals and institutions to make payments around the clock daily, supplanting the current system that closes on weekends and public holidays and charges a 23-cent-per-transaction fee. In a 2022 bulletin, the Fed noted it would charge a $25 monthly FedNow participation fee, plus 4.5 cents per transaction paid by the sender and one cent for a payment-request message paid by the requester.
What Is FedNow?
FedNow is the first U.S. government-created and -backed portal allowing banks to send and receive funds almost instantly. The Fed already has a payments portal but it doesn't operate in real time, unlike Venmo, Cash App and other money transfer apps that allow users to instantly send money between app accounts. But to receive money in your bank account—whether from a check, direct deposit or payments app—you may have to wait a few business days, or bide your time over holidays or weekends.
When FedNow launches, you'll be able to make payments—say, on your mortgage—ideally within seconds. You'll be able to send funds on the due date rather than having to plan several days out for an online payment to clear, or up to a week for a check to be processed.
Business owners will be able to send and receive invoice payments in real time online.
Will FedNow Replace Cash?
No, the FedNow system won't replace the dollar, or digital currency for that matter. Think of it as a platform that will transfer your dollar online, the same way popular money apps transfer funds. The promise of FedNow is that it will allow financial institutions to make those transfers happen between bank accounts, and in the blink of an eye.
And while there have been claims on YouTube and TikTok and other social media that FedNow will replace the dollar with a new digital currency, these claims are false.
As the Fed puts it, "The FedNow Service is neither a form of currency nor a step toward eliminating any form of payment, including cash."
Will FedNow Create a Digital Currency?
Critics have speculated that FedNow will create a digital currency, but the Fed has tried to dispel this false assumption by flatly saying, "FedNow is not related to a digital currency."
Part of the confusion stems from separate discussions on whether the Fed should create what's called a central bank digital currency (CBDC). The Fed has clarified that it has made no decision on issuing a CBDC, and that it would "only proceed with the issuance of a CBDC with an authorizing law."
Issuing a CBDC is "something we would certainly need congressional approval for," Fed Chair Jerome Powell told the House Financial Services Committee in March.
Countries including the Bahamas, China, India and Nigeria have launched CBDCs, and more than 100 other nations are exploring the idea, according to the international policy think tank the Atlantic Council.
Some countries are looking at whether a central bank digital currency could be a safer, faster way of transferring funds between banks. Others are considering whether to offer a CBDC as fiat money for the public, with the accounts held at a central or commercial bank.
Does FedNow Replace Money Apps like Venmo and Cash App?
The Fed has made clear that FedNow is not intended to kill or replace other money transfer options like Venmo, Cash App, PayPal or Zelle. Rather, it is meant to work alongside the current systems built by the private sector.
But FedNow could be a game changer because thousands of banks already using the Fed's current, slower payments system may see FedNow as a safe and faster option that has government backing.
There already is a Real-Time Payments (RTP) network, a private service launched in 2017 and used by more than 100 financial institutions to offer instant funds transfers. Zelle is the only app-based payments system that operates within the RTP network. That's why you might see Zelle's service offered directly when you log into your bank or credit union. The financial institutions using the RTP Network can also opt into the FedNow system.
How Will FedNow Work?
In technical terms, FedNow is the clearing service for financial institutions to provide immediate end-to-end payments to customers. The key difference between this service and the Fed's current system is that FedNow will be online 24/7, processing transactions in real time.
The FedNow service will be available to more than 10,000 financial institutions that operate within the Fed's network. The banks will be able to opt into FedNow—they won't be forced to join the platform.
Financial institutions participating in FedNow can opt into different services within the system; they might, for example, elect to send funds back and forth across financial institutions, or choose to receive funds only. They can also opt into settlement service transfers and high-dollar credit transactions called liquidity management transfers.
Will FedNow Dominate the Global Payments System?
Not any time soon. While FedNow will have a significant impact on the global payments system of money transfers among bank accounts throughout the world, it will take years for the platform to be fully tested and adopted by financial institutions.
The Fed's participating institutions must first opt in, begin testing out FedNow and then adjust their own systems to fully adopt it.
Some banks are likely to want to stand by to see how adoption pans out for the early volunteers in this summer's launch. This means you will not see any immediate change in how you send and receive money through your bank once the service launches in July.
"Availability of the service is just the beginning, and growing the network of participating financial institutions will be key to increasing the availability of instant payments for consumers and businesses across the country," the Fed said in a news release.
About Capital Engine®
Capital Engine
®
provides forward-thinking organizations with efficient and scalable private capital and investor management solutions, for both traditional and digital assets.
Built for high-performance capital raising, our technology helps leverage the opportunity to better originate and showcase a diverse selection of private investment deals and offer these to investors i.e. a deal's potential viability can be better assessed, market appetite determined and transaction promptly closed.
Our clients include broker dealers, family offices, wealth managers, incubators, accelerators, social impact and real estate funds, in providing customized SaaS solutions to power private capital and alternative investment platforms, with a strong focus on investor management services.
Interested in raising capital
Request a Demo