CAPITAL ENGINE® PARTNERS WITH THE WILTON GROUP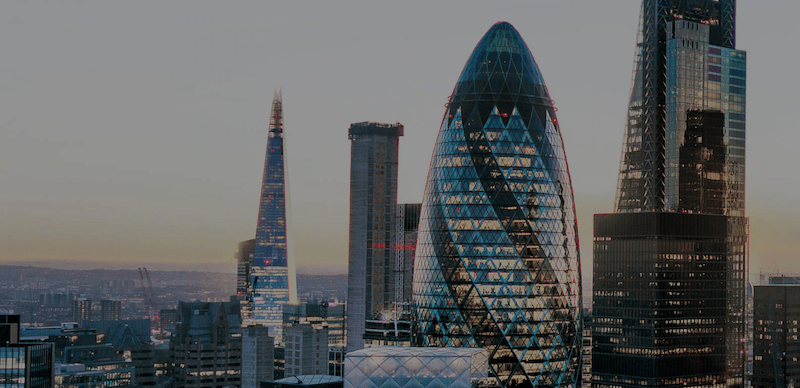 CAPITAL ENGINE® PARTNERS WITH UK BASED THE WILTON GROUP
Sep 30, 2020
New York, NY. September 30, 2020 - Capital Engine Inc., a financial technology company moving Real Estate and Alternative Investments to the digital world, is pleased to announce that it has entered into a strategic partnership with the Wilton Group (Wilton). Wilton is an established, independent professional firm dedicated to providing innovative and flexible wealth management solutions in the UK.
Capital Engine
®
is fast becoming a global leader in funding private capital markets and alternative investments. The company is now tapping into unexplored investment markets for real estate, private equity, healthcare, renewable energy, impact funding, philanthropy and crypto projects through its online marketplaces in the US, UK and South Africa.
Capital Engine
®
and Wilton are set to launch a comprehensive transactional marketplace in the UK for private capital markets and alternative investments early 2021. This will enable investors to invest into private companies, alongside a variety of other alternative investment vehicles listed on the platform.
As part of the strategic partnership, Wilton will identify and introduce future deal flow for Capital Engine's UK-based marketplace. This will include current and immediate pre-funded projects and previously fully funded projects, providing track record, heritage and experienced customer confidence to the online marketplace.
Wilton provides a personal and fully integrated range of advisory services to corporates, entrepreneurs, high net worth individuals and their families.
Tony Flanagan, Managing Partner of Wilton, commented: "Wilton supports companies seeking to raise funds from either debt or equity. We combine our extensive network of family office, hedge funds, banks and venture capital funds to help them achieve their goals and with the right advice, business plan and approach to funding, finance for small and medium sized businesses can be achievable."
Wilton will introduce investors (high net-worth, IFA's, family office and pension funds) and other sources of capital in the UK to fund deal flow on the Capital Engine
®
marketplace.
"
Capital Engine® is a fast-growing FinTech company, rewiring online investing in real estate, venture capital, healthcare, renewable energy, impact funding and philanthropy
," said Bryan Smith, CEO of Capital Engine
®
. "
Part of our business model is to partner with industry experts like Wilton, in setting up online platforms, marketplaces and trading exchanges using our software
."
Wilton will assist regulatory permissions, compliance and corporate finance services including due diligence, financial modelling, deal on-boarding processes, marketing and public relations resources for Capital Engine's marketplace clients.
Capital Engine
®
was built to eliminate operational inefficiencies (paper-based and manual processes) and fast-track regulatory issues. Providing investment professional and advisors with a full-stack of back office technology, investment toolbox and distribution platform, the company works to connect private capital and alternative investments with high net-worth individuals and family office capital.
About Wilton
Wilton is an independent professional, financial and pension services firm and family office with offices in London's Mayfair, the Isle of Man, Dublin, Dubai and Bristol.
The group has diversified by expanding into property investment and management, pensions management and lending and financing activities. Wilton has an extensive international network of contact and professionals. Wilton's clients are mainly corporates, entrepreneurs, high net worth individuals and their families.
Wilton was set up in 1999 with the aim of offering a very professional, personal and discrete service to their clients. At Wilton, they make a point of listening to their clients, investing time into getting to know their clients, understanding their priorities and their businesses.
About Capital Engine®
Capital Engine
®
is a financial technology company, providing investment professionals and advisors (Wealth Managers, Private Banks, Family Offices, 1031 Exchanges, Broker Dealers, RIA/IFAs, GP/LPs and REITs) with customized, cross-platform SaaS solutions to power private label capital and and alternative investments, with a strong focus on investor management services.
Their business model is to own, operate and partner with industry experts in real estate, venture capital, healthcare, renewable energy and philanthropy, in setting up private capital investment platforms, online marketplaces and trading exchanges using their software.
Capital Engine
®
has assembled an experienced management team (ex Goldman Sachs) and board of advisors with backgrounds in global financial services, commercial real estate, alternative investments, fintech, blockchain, marketing and digital securities.
For more information, please visit:
https://capitalengine.io/
For investor relations enquiries:
Bryan Smith
Capital Engine
®
Powering Online Capital Markets
203-635-3098
bryan@capitalengine.
io
Twitter:
https://twitter.com/CapitalEngine
Linked In:
https://www.linkedin.com/company/capitalengine/