NEW REPORT SAYS REG CF IS A SUCCESS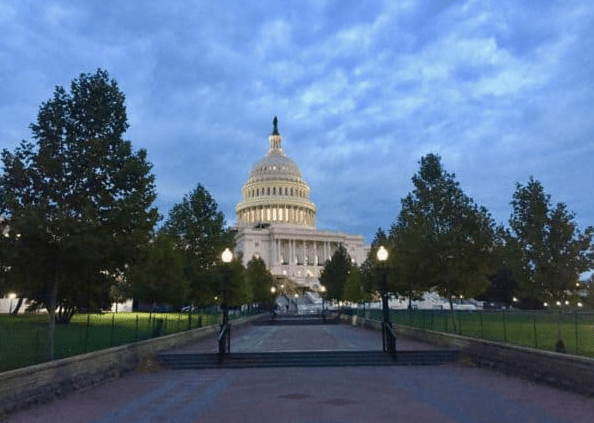 NEW REPORT SAYS REG CF IS A SUCCESS, HIGHLIGHTS FUNDING BY CONGRESSIONAL DISTRICT: CREATES POLICY OPPORTUNITY FOR COVID RECOVERY
Oct 06, 2020
Article posted by
JD Alois
CrowdFundInsider.com
A new report pertaining to Reg CF (Regulation Crowdfunding) says the Jumpstart Our Businesses Startup Act (JOBS Act) securities exemption is creating economic success for small business owners in need of growth capital. The report outlines Reg CF utilization by Congressional District – highlighting the importance of the exemption for policymakers. Simultaneously, the authors say Reg CF creates an opportunity for Congress to "supercharge this promising model" by creating a co-investment fund that would support small business owners by boosting the capital they raise locally.
The report has been published by Crowdfund Capital Advisors (CCA) in partnership with the Small Business & Entrepreneurship Council (SBE Council). The document advocates the creation of a "Main Street Recovery Co-Investment Fund" that leverages Reg CF. The document has been distributed to all members of Congress.
The report reviews the progress of investment crowdfunding since 2016. The JOBS Act ushered in investment crowdfunding which officially launched in 2016. Currently, the SEC is in the process of advancing regulatory proposals that would enable issuers to raise more capital than what is allowed by current caps, and provide for other changes to make Reg CF more accessible and effective for small businesses and startups. Of note is the fact there has been absolutely no fraud affiliated with Reg CF.
In addition, in response to COVID-19, the SEC has extended temporary rules intended to expedite the offering process for issuers by providing conditional relief from certain requirements of Reg CF. CCA and the SBEcouncil believe now is the time to act and further boost the crowdfunding exemption as COVID support programs run dry and small businesses need alternatives for growth capital.
Sherwood (Woodie) Neiss, Principal at Crowdfund Capital Advisors, states:
"We need to act quickly to stop the bleeding on Main Street. Short term band aids might slow the trauma, but we need a program that can quickly get capital to local businesses in a way that is supported by local investors. This will create a long-term win that will rebuild and sustain local economies, provide dividends to investors and achieve what Congress is trying to accomplish at the local level."
SBE Council president & CEO Karen Kerrigan believes a solution like the proposed "Main Street Recovery Co-Investment Fund" can help the nation's economy dig out of its deep hole and allow local communities to survive by supporting their businesses and new startups.
"As noted by a Goldman Sach's recent 10,000 Small Business Survey, small business owners believe Washington is putting the needs of big business above small business, and 99% of survey respondents think a comprehensive federal agenda is important to help small businesses recover from COVID-19. A comprehensive approach needs to include a co-investment fund to help local economies recover, rebuild and reinvent themselves," says Kerrigan.
She points to underserved areas like urban and rural markets, along with enabling new business creation given the massive volume of business closures that will profoundly affect local communities.
"The good news is that this type of fund has been successful in the UK through its Future Fund, which means our government will not be testing a new concept. The co-investment fund injects federal dollars into businesses that have been validated by local investors on regulated platforms, accountable under an existing federal framework. There has been no fraud since inception," says Kerrigan.
The concept of the co-investment funding model is one where the federal government would match 100% of funds raised from communities via a securities-based crowdfunding platform. The federal money that is received by small businesses would be paid back. In the UK, the Future Fund provides matching capital from the government in a convertible securities offering with half of the funds coming from retail or venture investors. The goal is to support entrepreneurs and early stage ventures impacted by the COVID-19 pandemic as policymakers fear losing a generation of innovative firms.
The report outlines Reg CF results Since 2016. According to the document:
3,100 stock offerings have been listed by 2600-plus companies.
These offerings occurred in 90% of U.S. Congressional Districts (393 districts):
95% of women-led districts had JOBS Act stock offerings
93% of minority-led districts had JOBS Act stock offerings
77% of districts had multiple offerings
Nearly 50% of districts had campaigns that raised from $250,000 to $5 million
$500,000,000 has been committed to these offerings.
700,000 retail investors have participated in these diverse offerings across the United States.
Capital has been delivered to companies in 450-plus industries and across 850 cities.
This capital has supported over 100,000 JOBS
Average amount raised per offering: $342,000
13% of companies that raised capital once via the JOBS Act have already raised a second round of capital via the JOBS Act. Companies that have done a follow-on round saw an average increase in revenues of 23%
Read more ...
About Capital Engine Powering Online Capital Markets®
Capital Engine
®
is a financial technology company, providing investment professionals and advisors (Broker Dealers, Family Offices, Wealth Managers, Incubators, Accelerators, RIAs, GP/LPs and real estate funds) with customized SaaS solutions to power private label capital and alternative investment platforms, with a strong focus on investor management services.
Capital Engine's software helps leverage the opportunity to better originate and showcase a diverse selection of private investment deals and offer these to investors (HNW, UHNW and Family Office) i.e. a deal's potential viability can be better assessed, market appetite determined and transaction promptly closed.
Strategic Partnership Model
Our business model is to partner with industry experts in real estate, venture capital, healthcare, renewable energy, cannabis, impact funding and crypto projects, in setting up investment platforms, online marketplaces and trading exchanges using our software.
Online Marketplace
Our online marketplace is filling a massive gap in the US market in funding private capital markets and alternative investments: Reg D 506 (c) and Reg S (International) based real estate, venture capital, healthcare, renewable energy, social impact and crypto projects, with UK and South Africa platforms following soon.
Click for more info or to request an online demo