Secondary Market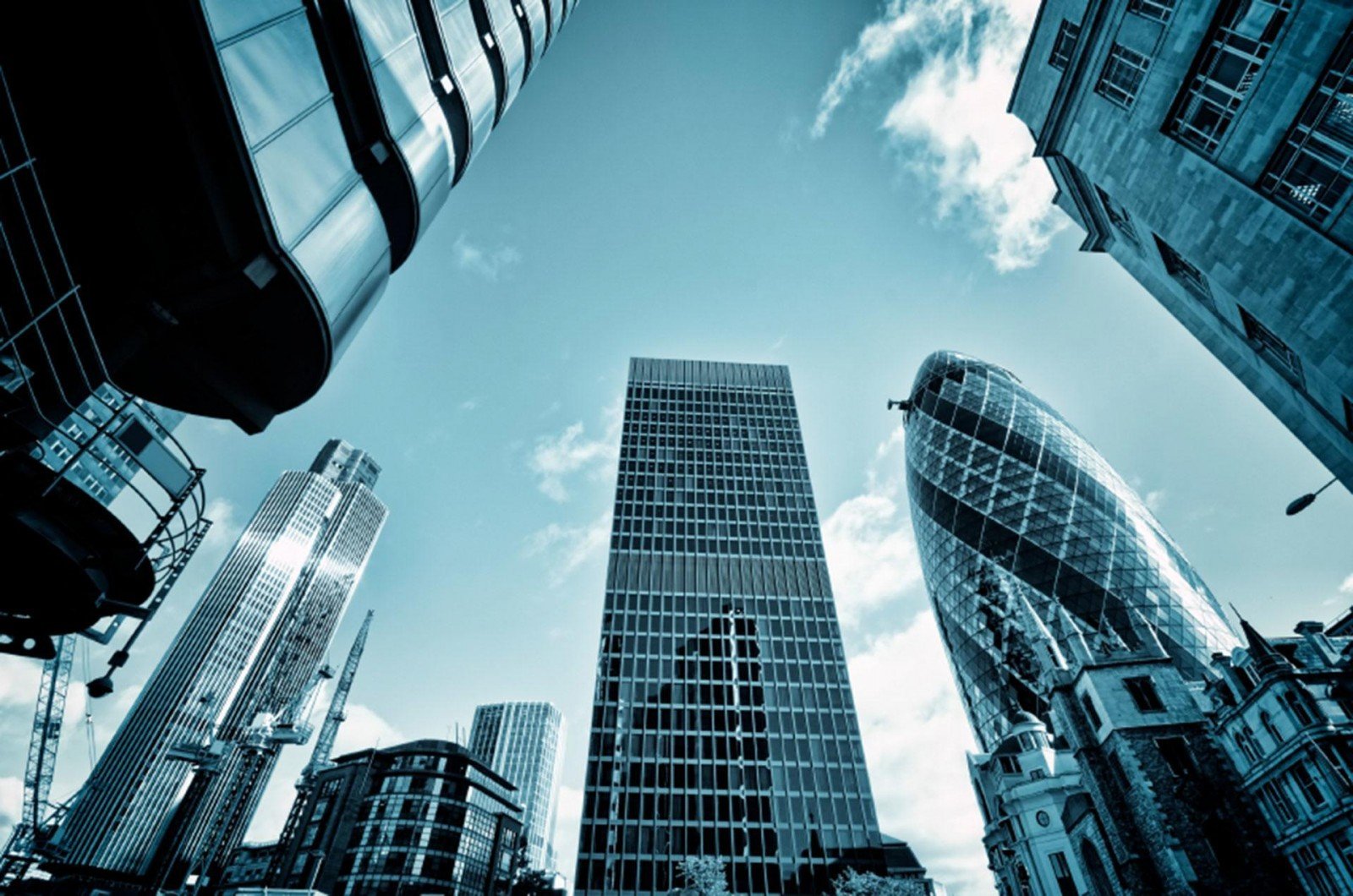 Real Estate Secondaries Deal Volumes Hit New Record in 2022
Feb 09, 2023
Source:
Secondaries Investor
Real estate secondaries transaction volumes reached an all-time high of $12.4 billion in 2022 – the third record-breaking year in a row, according to soon-to-be published data from Ares Management.
The 2022 deal volume marked a 17 percent increase from 2021, despite overall transaction activity slowing down in the second half of 2022 amid an interest rates spike and broader capital markets uncertainty, the data showed.
The total number of transactions also reached an all-time high of 161 last year, exceeding the previous record of 153 in 2021. Overall, real estate secondaries transaction volumes have risen an average of 16 percent annually over the past five years.
Real Estate Secondary Trading Volume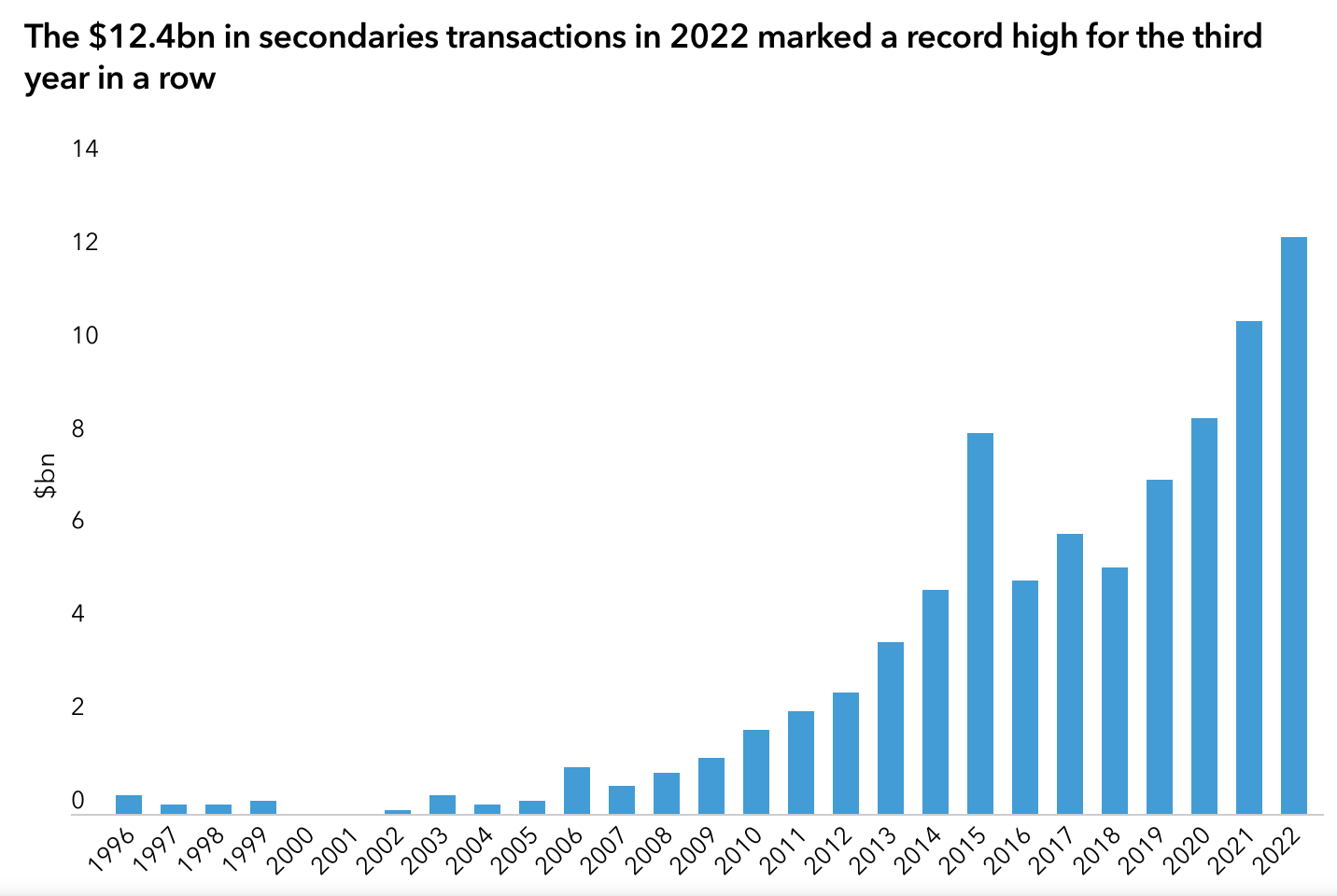 Driving real estate secondaries transactions activity were several large-scale GP-led recapitalisations of funds and property portfolios, including two deals valued at over $1 billion each. GP-led transactions also reached a record high of $9.5 billion, representing a 35 percent increase from the $7 billion of deals closed or under contract in 2021 and a 46 percent annualised growth rate over the last five years.
Manager-led recapitalisations, moreover, have comprised an increasing portion of overall real estate secondaries transactions over the years. Recapitalisations represented 77 percent of total volume in 2022, up from 66 percent in 2021 and 53 percent in 2019.
By contrast, GP-led transactions represented just four percent of overall real estate secondaries deal volume in 2015, when Ares began tracking the data for these deals.
As investment exits and distribution activities slowed in the direct market, GP sponsors are increasingly looking to the secondary market as an alternative means to provide liquidity to LPs and fund vehicles, Ares stated in its data update. In addition, GP sponsors are tapping the secondary market to raise capital to safeguard their portfolios, to provide for additional time and capital to continue business plans, and to achieve strategic objectives.
Meanwhile, investor-led transactions involving the sale of interests in value-added and opportunistic funds were down compared to last year, totalling approximately $1.1 billion. This was on par with transaction volume in 2020, when the onset of the pandemic created a high level of uncertainty around property values.
"The substantial rise in interest rates and the lack of direct market transactions have clouded visibility on the intrinsic value of underlying property assets," Ares noted in its update. "This has resulted in high optical pricing discounts in the secondary market and large bid ask spreads.
As private real estate NAVs adjust over the coming quarters, we expect transaction activities of LP interests to meaningfully increase as investors utilise the secondary market to address their portfolio rebalancing and liquidity objectives."
LP-led transactions involving open-end core funds ticked up in 2022 to $1.8 billion, bolstered by investors seeking to jump the entry queues of certain funds during the first half of the year.
Market dynamics changed dramatically during H2 2022, when investors turned to the secondaries market to sell fund stakes but found a limited pool of buyers. "The perceived peak valuations resulted in double digit discounts to fund-reported NAVs in many cases," Ares stated.
In 2022, US-led partnerships represented 54 percent of real estate secondaries trading, with European and Asian partnerships accounting for 40 percent and 3 percent, respectively. Europe-focused transaction volume more than doubled to $4.9 billion last year from $2.1 billion in 2021, thanks to several large recapitalisations in the data centre and studio sectors, which investors viewed as having favourable long-term fundamentals.
About Capital Engine®
Capital Engine
®
provides forward-thinking organizations with efficient and scalable private capital and investor management solutions, for both traditional and digital assets.
Built for high-performance capital raising, our technology helps leverage the opportunity to better originate and showcase a diverse selection of private investment deals and offer these to investors i.e. a deal's potential viability can be better assessed, market appetite determined and transaction promptly closed.
Our clients include broker dealers, family offices, wealth managers, incubators, accelerators, social impact and real estate funds, in providing customized SaaS solutions to power private capital and alternative investment platforms, with a strong focus on investor management services.
Interested in raising capital
Request a Demo