TECHNOLOGY SHAPING THE CAPITAL MARKETS OF THE FUTURE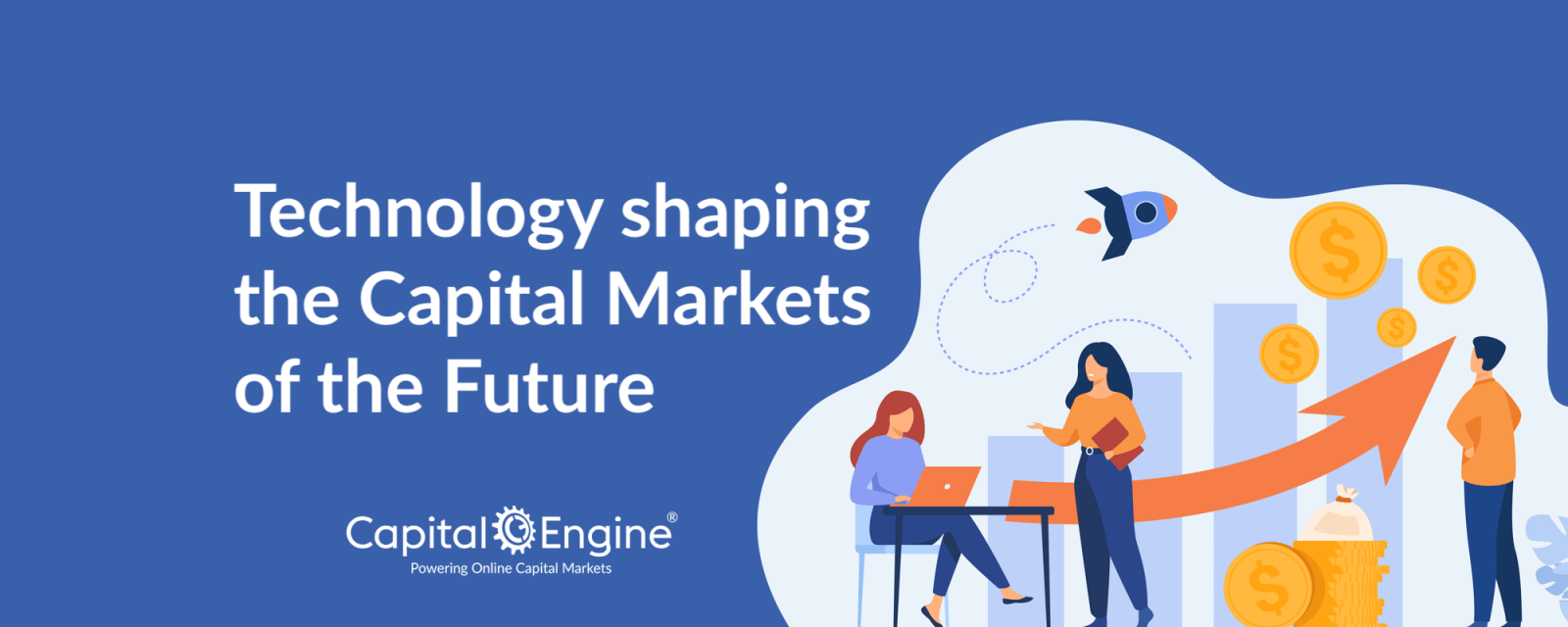 CAPITAL ENGINE® IS THE LEADING PRIVATE LABEL SOLUTION IN THE MARKET
Feb 03, 2021
Navigating the rough waters of capital fundraising is often cited as the most challenging part of the investment cycle:
Securing and managing investors requires time to demonstrate performance and build trust Capital raising is complicated, cumbersome, time consuming and tedious for both entrepreneur and investors
Private capital markets are generally antiquated, inherently disparate and unstructured with processes that are overly inefficient
Acting as a deterrent that prevents investors and advisors from effectively engaging with relevant investment opportunities
Capital Engine
®
solves these problems by providing a comprehensive, integrated suite of digital investment tools, back office technology and distribution platform to connect private capital with HNW individuals and family office capital.
Our software helps leverage the opportunity to better originate and showcase a diverse selection of private investment deals and offer these to investors i.e. a deal's potential viability can be better assessed, market appetite determined and transaction promptly closed.
Watch short video showing Capital Engine
®
functionality:
https://youtu.be/RtF-kRQsZY0
Capital Engine® is the leading private label solution in the market:
Fully Integrated End-to-End Online System – tailored solution to support entire investment lifecycle with streamlined workflows for traditional and tokenized offerings
Investment Management Tools – digital tools, distribution platform to track, manage transactions & investors incl. insightful analytics
Regulation & Compliance – compliant branded environment to manage deal flow and investors
Issuer Features – robust issuer dashboard, document management, investor bifurcation, tracking & comprehensive reporting tools
Admin Back Office – manage investor verification, moderator access and permissions and project approval
Fundraising Automation – integrated API structure to manage/sync with key business technologies, auto email notifications & user messaging, Invest buttons etc.
Payment and Escrow – Check, ACH, wire, bitcoin, digital wallet and offline payment options (Plaid, Stripe, WePay)
Investor Features – robust investment dashboard, multiple investment entities, document management and investor reporting
Infrastructure & Security – physical infrastructure hosted within Amazon's secure data centers (AWS technology)
Three powerful Investment Management solutions to power private capital investment platforms, online marketplaces and trading exchanges:
Private Label Solution - Reg D 506 (b) & (c), Reg CF and Reg A+ white label solutions
Strategic Partnership - partner with companies that have deal flow, investors and/or regulatory
Capital Engine® Marketplace is filling a massive gap in the US market in funding private capital deals: Reg D 506 (c) and Reg S (International) based real estate, venture capital, healthcare, renewable energy, social impact and crypto projects.
For more information:
Click to
Get a Demo
or email
invest@capitalengine.io