Reg A+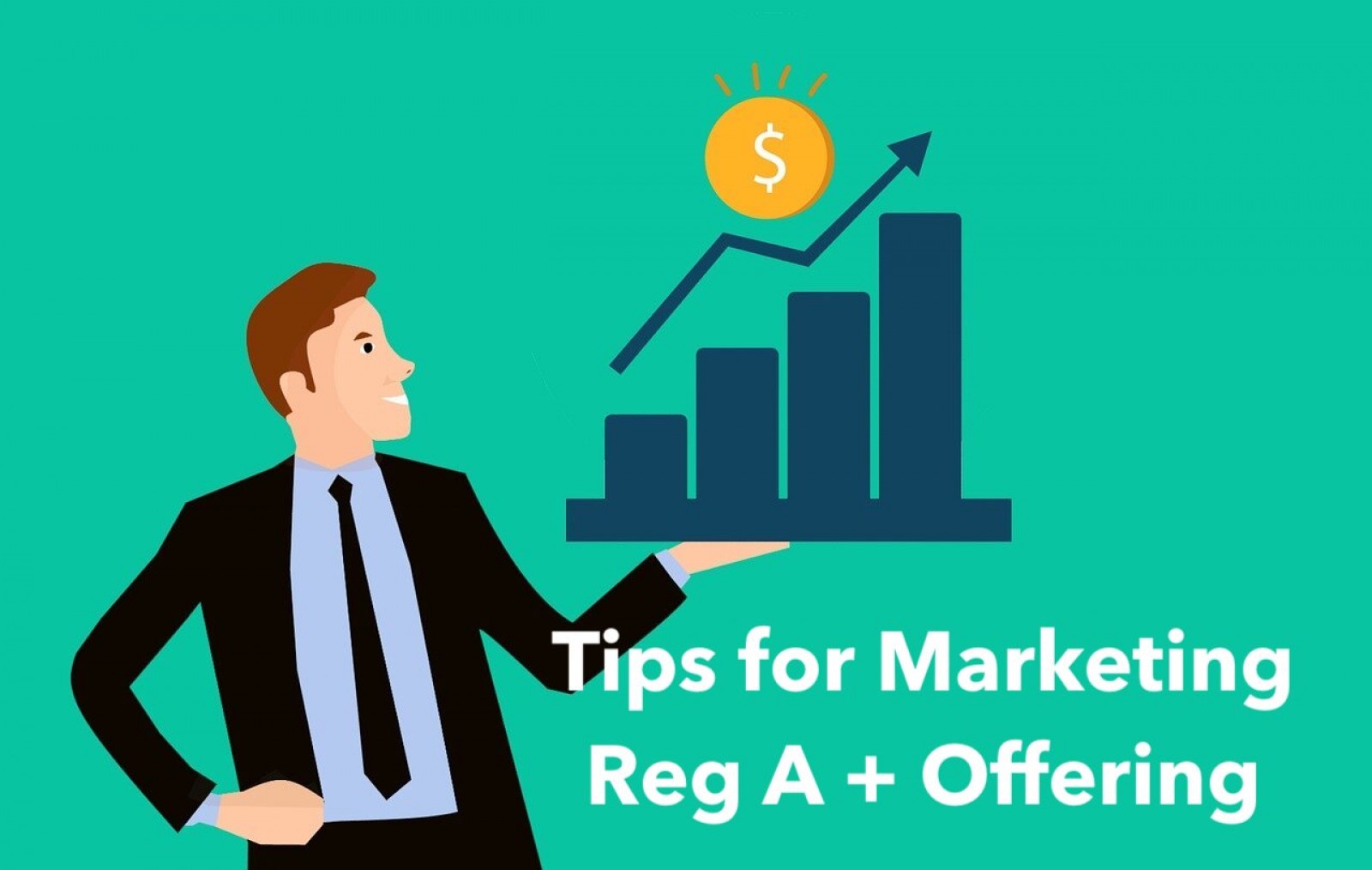 3 Tips For Marketing Your Regulation A+ Offering
Nov 01, 2021
Christine Wetzler | Forbes Councils Member
While Regulation A+ remains relatively novel, it is quickly gaining a reputation as the sweet spot for many U.S. companies seeking investment.
Often referred to as the "mini-IPO," the Securities and Exchange Commission (SEC) backed Reg A+ allows non-SEC reporting companies to access capital from public investors, where the issuer is also allowed — and even encouraged — to market their offering publicly. This ability to openly market to investors has been game-changing for many companies.
At its very core, Reg A+ is designed to ease regulatory burdens, offering those who previously would not have considered tapping into full-blown IPOs the opportunity to obtain the kind of finances capable of propelling their growth. On the other side of the table, meanwhile, non-accredited investors now have the chance to invest in a growing number of promising startups and enterprises.
Reg A+ made headlines recently, as the SEC has taken the decision to raise the annual limit for a Tier 2 offering from $50 million to $75 million — a substantial 50% increase, implemented as of March 15, 2021.
This heightened ceiling has naturally increased attention in Reg A+. Acting as a user-friendly bridge between investors and small- to medium-sized enterprises, the additional $25 million available has made it an even more attractive and viable option of raising capital for an even greater number of companies.
With this increasingly competitive, low-level investment landscape in mind, never has it been more important for companies to cut above the noise and market their offering to safely secure the attention and capital of prospective investors.
We help clients at each of the three stages with marketing. Since we also specialize in IR, we can help make sure companies do these things within the rules. Here's how to get it done.
1. Test the Waters
Testing the water is the first step in any successful Reg A+.
Implemented by the SEC, test-the-waters accommodation refers to the ability of an issuer to solicit potential investors and the public through advertisement.
The SEC explains: "All issuers will be allowed to gauge market interest in a possible initial public offering or other registered securities offering through discussions with certain institutional investors prior to, or following, the filing of a registration statement."
In essence, testing the waters allows an enterprise to get a feeling for the level of interest that investors might have in a business, prior to committing any significant funds and resources to the process.
There are many reasons why a company might consider raising capital via this avenue — to bolster brand awareness, raise capital or source external insights and perspectives. Yet this ability to understand investor sentiment is one of the most enticing and revealing.
This drastically reduces the risk involved in any offering. Often simply involving discussions with potential investors, it can entail anything from gaining a broad understanding of market standing to in-depth conversations over key figures — though all commitments in the test-the-waters phase are non-binding.
2. Get Your Messaging Right
A company will need to attract the attention of the right kind of investors. Therefore, the proposed offering needs to be marketed properly. Key to this marketing strategy will be a company's messaging.
Find answers to key questions: What is your key business proposition? What are you looking to achieve? How are you presenting your brands, products and marketing potential? Are you actually conveying the messages that you want to convey?
It is important to understand how a marketing funnel will take potential investors through various phases. In the case of Reg A+, this will begin with the investor being introduced to your brand for the first time, continue with them learning more about your company and end with them committing to an investment.
To ensure seamless movement down this funnel, each communication must be tailored and relevant to provide value and ensure the potential investor is educated about your company so that they may understand why it deserves their interest, support and precious capital.
By showing progress toward your stated goals, you can keep prospective investors involved and interested in the company's journey, retaining their attention.
It is also important to demonstrate thought leadership. By showing an understanding of the investment process, and making your website investor-compliant, a company can instill confidence in its prospective investors.
3. Reach them consistently and in the right places.
It's not just what you are saying that is important, however. Equally, it is vital that you can magnify these key messages so that you are heard by the right people.
While a company might craft the perfect content to make the case for its Reg A+ ambitions, it will be redundant if nobody is there to see it. Marketing your Reg A+ is, therefore, not simply a case of saying the right things in the right way; it is equally critical that you are reaching the right people, in the right place, at the right time.
Here, a multi-channel marketing approach is advisable. By tapping into various tools such as email, social, search engines, podcasts, video and more, you can expand your reach and be heard by as many relevant people as possible.
Further, be sure to tap into each channel on a consistent basis to maximize potential. Cultivate a sophisticated plan that ensures your messaging is repeated at optimal intervals on each of these channels to keep your company top of mind among prospective investors.
A public relations (PR) firm can help in offering guidance on this front, providing the expertise and contacts that can transform your outreach efforts.
Once you have developed a pool of potential investors that are showing interest, do not let this be "job done." Ensure that you stay in regular contact by creating and sharing relevant content, using a client relationship management (CRM) system to manage this complicated process.
Simply put, a Reg A+ is unlikely to achieve the desired results if investor interest or awareness is lacking at any point. By following these three steps, investor attention can be gauged, galvanized and sustained logically and effectively.
About Capital Engine®
Capital Engine
®
provides forward-thinking organizations with efficient and scalable private capital and investor management solutions, for both traditional and digital (tokenized) assets.
Built for high-performance capital raising, our technology helps leverage the opportunity to better originate and showcase a diverse selection of private investment deals and offer these to investors i.e. a deal's potential viability can be better assessed, market appetite determined and transaction promptly closed.
Our clients include broker dealers, family offices, wealth managers, incubators, accelerators, social impact and real estate funds, in providing customized SaaS solutions to power private capital and alternative investment platforms, with a strong focus on investor management services.
Interested in
Raising Capital
Request a Demo